10,580 total unique members
The Safety Solutions media channel delivers an opt-in audience of industrial and commercial workplace health & safety professionals across Australia. The majority of this highly targeted group engage with more than one of our media platforms each and every month.
NEW in 2017 – in partnership with the NSCA Foundation, Safety Solutions will now produce 4 annual editions of National Safety magazine and the fortnightly NSCA Safe-T-Bulletin.
IT'S ALL ABOUT THE AUDIENCE
For over 13 years, Westwick-Farrow's Industrial Safety media group has delivered quality business information and weekly safety news to key decision makers , including:
Senior Management
WHS officers & managers
Engineering management
Production & maintenance engineers
Education & training
Government safety personnel
Our opt-in members work in a broad range of sectors, including:
Manufacturing
Mining
Chemicals, petroleum, oil & gas
Consultancy
Construction & building
Health & medical services
Government
Transport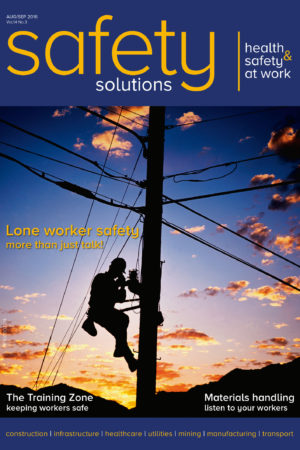 We cover the industry. So you stay informed.
Find out more...
Related areas