Privacy & Compliance breaches are on the increase…
Are you prepared?
Privacy breaches are headlining the news all too frequently, making it more important than ever for organisations to understand the risks. Changing regulations and increased obligations for office holders are the other side of this – and the management teams in organisations and their IT departments are under increasing pressure from all sides.
Whether you're hands on responsible as an IT Professional, or accountable as an executive – you need to be across the latest tools and systems to help secure their data and ensure the privacy of your customers.
Join industry experts and your peers to learn about best-practice methodologies and real-life case studies to help you comply with increasingly complex privacy laws.
Where and When?
October 16, 2019 @ The Green Moustache Rooftop
100 Miller St, North Sydney
7.30am-10am
This event is FREE to IT, finance and senior management professionals – registration form at bottom of page
Meet our Panellists
Our expert panellists will share local and global insights from industry, customer and technology supplier perspectives.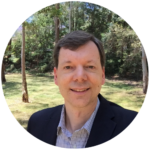 William Shipway is an information technology security and risk professional who currently manages the IT Security and Risk team for Service NSW, within the NSW Department of Customer Service. Service NSW is the one-stop shop making it easier to access government services for people and businesses across NSW.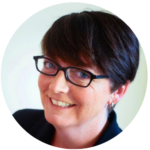 Anna Johnston is one of Australia's most respected experts in privacy law and practice. After serving as Deputy Privacy Commissioner for NSW, Anna founded Salinger Privacy in 2004 to offer specialist privacy consulting and training services.  Salinger Privacy provides advice on managing privacy risks to tech start-ups, established businesses and government agencies.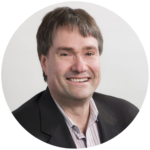 Phil Kernick is the Chief Technology Officer and co-founder of CQR Consulting Pty Ltd. Phil has 25 years of experience in information security and technology and assists private and public sector organisations to maximise the value of their information assets through effective security strategy and architecture.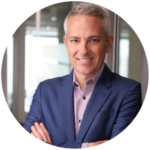 David Nicol is the Managing Director for BlackBerry in Australia and New Zealand.  With over two decades in leadership roles in the IT sector, David heads a team of software and cybersecurity experts to help companies and governments to mitigate security risks, protect endpoints and communicate securely and privately.
Meet our MC
Geoff Hird is Publisher and Managing Director at WF Media. He has 28 years' experience in technology and industrial business-to-business media. From his senior position at one of Australia's premier specialist media companies, Geoff keeps a close eye on industry trends and developments, especially in terms of technology disruption.
Who should attend?
IT Managers | CSOs | CIOs | CFOs | Data Privacy Managers | Systems Administrators | Dev Ops
About our Sponsor
BlackBerry provides organizations with software to secure the IoT devices they use, the products they make, the data they share and their communications. For more information about the BlackBerry Solutions, visit: www.blackberry.com/enterprise
This event is FREE to IT, finance and senior management professionals.
Spaces are strictly limited – complete the form below to register your interest, we will be in touch to confirm your place
The Information Technology Professionals Association (ITPA) is a not-for-profit organisation established to advance the understanding of ICT matters within the community, corporate and government sectors in Australia.